This is about Licensing and how it can add an extra income stream to your business.
If you are involved in the Business of creating Digital Content or need any guidance, please consider these tips in order to benefit from the "Licensing Model":
- If you are a very successful writer/author and has a great record of Books, you may consider converting your printed books to Digital Ones (eBooks), Audio Version, even Video. The system is simple, convert your content into digital to maximize your audience, and offer it as an Up-Sell. You can license your new converted work in exchange of royalties
- If you are already involved in the creation of your own Digital Products, then you may consider licensing it to other agencies/entities (such as translating it to other languages, add some chapters of your works to other people's or vice virsa, etc..)
- If you're in the Music/Audio business, licensing your works worldwide should be easier now withe the Internet in exchange of royalties.
All these Business Models of Licensing your Digital Works in order to add an Extra Income Stream can be easily converted into reality by "Taking The Right Actions" and it should be executed based on a clear process and steps, answering these questions:
- How can I find the right Licensees?
- How can I approach them?
- How to come up with a convincing proposal?
- How to begin the negotiations and close the deal?
And other questions about start using the "Licensing Model" and make additional income.
Rates and Timings
The 120 Minutes (2 hours) session costs €797. There are 2 Steps:
1- You Need To Schedule Your 2 Hours Consulting Session and Choose Your Preferred Timing By Clicking Here
2- You need to pay the €797 Fees by clicking on the "Pay Button" below.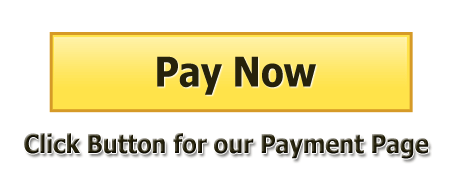 Note 1: If for whatever reason, you arrived at this page and are not sure of the value given during this 2 Hours Session and need to have a FREE 30 Minutes Strategy Session with me to see if I can provide you and your business what you need, please click Here.
Note 2: Due to the nature of this Service and the efforts given during the Extensive 2 Hours Consulting Session, you can ask me to stop the session during its first 15 minutes and refund you (if you did not find what you needed from me). Otherwise, You Can Not claim any refund at all at the end of the session.
This is what you'll receive:
"Your Customized Business Growth Audit BluePrint" designed to help you think about and improve all your business processes right away.
The 120 Minute One-On-One Skype Session where I detail everything you can do to immediately start Licensing.
Complete Recording of the call in mp3 format for you to listen to again and again to soak in all the information covered.
Your built step-by-step plan to start taking action.
Email follow-up for 14 days after the call to help you understand and apply anything we discussed on the call.